Thursday, December 5, 2013
Long before

Freddie Mercury

became the most famous queen of rock and roll as the flamboyant frontman of Queen, there was Jobriath who during the early 70 glam rock movement was hailed as the first openly-gay rock star to be signed to a major label. I had heard very little about 10 years ago because of my love for music history (as a blogger and an obsessed fan of music one should always know the history of which they speak) but I didn't know a lot about him - until now.
Jobraith was heavily marketed as the "American David Bowie," but after mixed reviews and poor album sales, he was dropped from his label and all but forgotten until his death in 1983 at age 37 from AIDS complications.
With the glam rock and punk scene such a pivotal trend at the time, Jobriath should have been a much bigger success but then again Americans have always been a few decades late with catching on to something awesome until it's been watered down to five week old expired milk.
So 30 years later, Jobriath's legacy lives on through other artists who have been inspired by him, such as the Pet Shop Boys, Scissor Sister frontman Jake Shears and Morrissey, to name a few. Another person Jobraith has had a huge impact on is filmmaker Kieran Turner, who has compiled together a series of interviews and footage in a new documentary called

Jobraith A.D.

, which does an excellent job educating those who were not familiar with Jobraith on his short impact on the music world.
"I am really excited that, on the 40th anniversary of the release of Jobriath's first album, and thirty years after his tragic death from AIDS, a new generation of the LGBT community will discover why he was so important to both queer history and music history," Turner tells Queerty. "As the first openly gay rock star, he kicked open the door for so many who came after him. I'm honored to be the one who gets to tell his amazing story."
Hopefully like the documentary I saw a few years ago about Klaus Nomi (another performer way ahead of his time) this documentary will inspire all those young up and coming queers to put down their iPods filled with the latest Katy Perry, Britbot and Lady Gaga music and pick up a guitar, step up to a microphone and let their flame burn bright whether it's in some hole in the wall dive club or future rock arena.
Jobriath A.D. will premiere on VOD and iTunes on December 10 and will premiere at select theaters on January 31, 2014.
Posted by

Kris Avalon
at 1:47 PM
No comments:


Labels: David Bowie, documentary, gay, Jake Shears, Jobraith, Jobraith A.D., Kieran Turner, music, Pet Shop Boys, rock star, Scissor Sisters
Wednesday, December 4, 2013
A new brand spankin' trailer for 300: Rise of An Empire has been unleashed, and in regards to gladiator-style action, it looks way better than that Hercules movie starring Kellan Lutz.
The follow-up to the 2006 film that starred Gerard Butler now features Strike Back star Sullivan Stapleton as

Greek general Themistokles who

tries to unite all of Greece by leading the charge that will change the course of the war. Themistokles is forced to face off against the massive invading Persian forces led by mortal-turned-god Xerxes (Rodrigo Santoro), and Artemisia (Eva Green).

Lena Headey, Hans Matheson, David Wenham, Jack O'Connell, Andrew Tiernan, Igal Naor

and

Andrew Pleavin

also star.

300: Rise Of An Empire

hits theaters on March 7.
Check out the new trailer below...
Posted by

Kris Avalon
at 6:11 PM
No comments: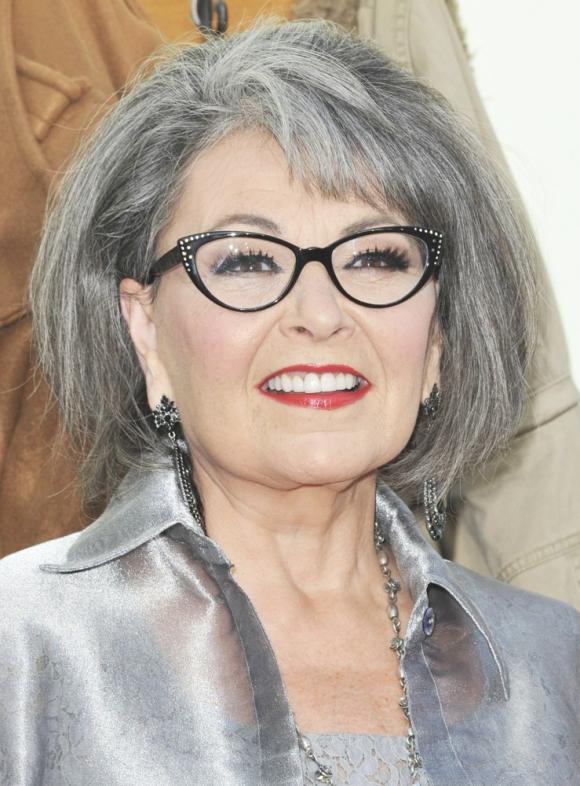 Outspoken comic and in my opinion the creators of one of the greatest sitcoms ever on television Roseanne Barr (the series Roseanne hasn't stopped playing in reruns since it was canceled back in the 90's) is fighting mad at Hollywood, revealing in a series of Tweets her anger towards Anderson Cooper (who I like to hear like to hire male prostitutes), NBC and others, vowing never to work in Hollywood again.
Earlier this year Roseanne was in talks to develop a sitcom for NBC with Nurse Jackie showrunner Linda Wallem but became pissed when Wallem turned in a script she didn't like. NBC eventually passed on the series which in turn left Barr stark raving mad for a second time (this is also the second sitcom Roseanne had in development in the past two years that wasn't picked up).
"I'm never going to work in television again. I'm never going to even attempt it," she
Tweeted
. Without naming Wallem specifically, Barr wrote of a female showrunner who disappeared on her for seven weeks and turned in a script she didn't like:
"[The] development process went like this: show runner disappeared for 7 weeks-never returned any calls from me-I was told she 'goes in2 a cave'. I was also told that this was 'her process'-and that the result would be fantastic. I asked why I had been removed totally from the process. They had less than no interest in including me in the development of a show that was built on 'my brand'. It was horrible, but I kept on bc i kept on bc I had 2 C it thru-out of a bizarre interest in the insane outcome. The script didn't resonate with me-I tried 2 b kind about it There were hardly any jokes in the script, and I didn't connect with the characters at all. My family told me 2 quit-I kept on trying."
In her series of Tweets Roseanne referred to Cooper as a "toad, and even dissed former Roseanne showrunner Matt Williams who she had legendary verbal sparring matches back in her ABC days.
"Every word I turned in to nbc and nbc studios was censored and thrown out – they wanted 'my brand' w/o me in it. Worse than matt w," Barr wrote. "When I was told that no star gets to write their own show, I asked, 'Who writes Tina Fey's show, then?" she Tweeted. She wrapped the missive by declaring to Hollywood that "I am done being mentally tortured – I quit."
All in all Roseanne has said she will develop a sitcom as a web series where she will write, direct and star. She also says

"My new internet tv sitcom will feature nudity, obscene language, violence politically incorrect analysis & channelling The Immutable Goddess"

- all the things we love to see on TV anyway. I've always seen Roseanne as someone who needs to do a half hour dramedy on Showtime or HBO. There aren't that many great sitcoms on the major networks anymore, and if ABC or NBC doesn't want you I would at least try and get a meeting with Netflix. With shows like Orange Is The New Black and Arrested Development, Netflix is changing the game in how we watch TV and how we view original programming without having to wait every week for a new episode. Roseanne has way too much talent to be wasted dealing with idiot fat cats who have no idea how TV works.
Posted by

Kris Avalon
at 6:02 PM
No comments:


Remember a few years ago when Eric Prydz's video for Call On Me featured some sexy ladies doing what was supposed to be exercise but was basically musical and visual porn for the eyes? Well now Andrew Christian has come up with his own version, featuring hot male models lifting ans separating parts in a workout he's calling "broga."
Andrew never seems to disappoint with his videos. Get into it by getting yourself limber with some

Yoga for Bros

below...
Posted by

Kris Avalon
at 4:02 PM
No comments:


Movies
5 Deadly Venoms
Aliens
Another Gay Movie
Blade
Blade Runner
Boy Culture
Brokeback Mountain
Die Hard
E.T.
Eating Out
Enter the Dragon
First Blood
Friday the 13th (1980)
Inception
Jaws
Kick-Ass
Kill Bill
Milk
Mysterious Skin
Night of the Living Dead
Piranha
Raiders of the Lost Ark
Salt
Saw
Shortbus
Speed
Spider Man 2
T2
The Bourne Trilogy
The Circuit
The Crazies (2009)
The Dark Knight
The Empire Strikes Back
The Fluffer
The Goonies
The Lost Boys
The Matrix
The Monster Squad
The Road
The Road Warrior
The Terminator
True Lies